Root menu matched with Champagne in a Palace, until November 16th

The Maison Ruinart sets up an ephemeral dining room for 8 at the Royal Monceau Paris: a root menu with champagne pairing will be served, with set design by the Bresilian artist Vik Muniz, whose artwork has inspired the theme of the event.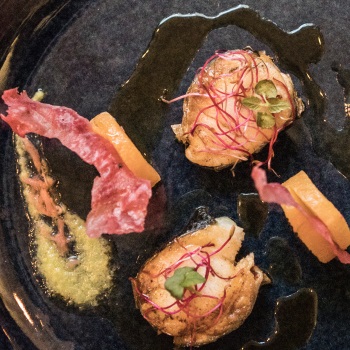 The Chef Filipe Da Assunçao, Meilleur ouvrier de France (Best Craftsman of France), has been cooking the best known roots like yellow carrot, potato, salsify, parsley root or corn, and the most unusual like chioggia, rutabaga ou wasabi. All products come from France and from organic farming.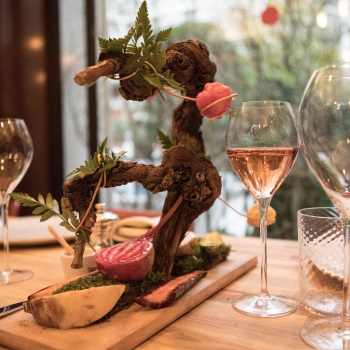 Frédéric Panaïotis, cellar master of the Champagne House, will advise the guests on the choice of the different vintage Champagne, selected for the event. The ephemeral restaurant will welcome guests noon and evening.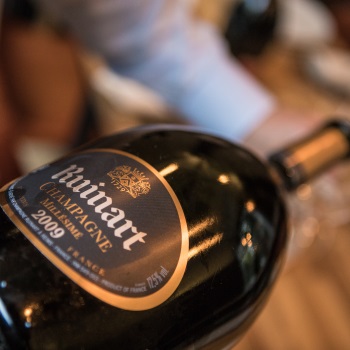 Simultaneously, on its 300th anniversary, Ruinart offers the display "Retour aux sources" (Getting back to our roots), a work of art from the Mouwad Laurier duo, which combines art and artificial intelligence in an immersive, sustainable and self-contained installation, situated in the warehouses, 30 metres below ground level.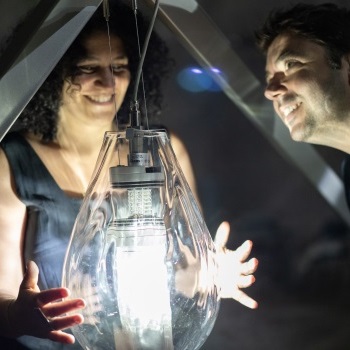 There, the champagne bottles co-exist with a root with artificial intelligence, which reacts in real time on the organic elements involved in the Champagne making process. The exhibition is open to the public and recalls that people and nature are inherently connected.
Photos © Le Royal Monceau © Ruinart
Serra at the Royal Monceau until November 16, 2019 >>
The Maison Ruinart >>
Ruinart invents a 100% biodegradable case made from paper >>
Ruinart's champagne vineyards are converted to agroforestry >>
Wednesday 6 November 2019, 11:02