The showcases Hermès at the Grand Palais

Hermès presents the reinterpretation of eight showcases designed by Leïla Menchari, author for 32 years at home showcases Hermès, Faubourg Saint Honoré in Paris.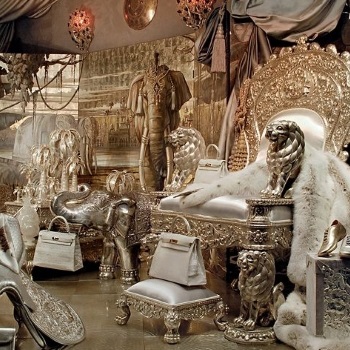 At the start of the exhibition, a horse made of juxtaposed wooden strips, of extreme size and delicate in design sets the tone. The nonpareil universe of LeIla Menchari inspired by her Tunisian roots, her poetry and her very subtle art to mix styles are progressively revealed.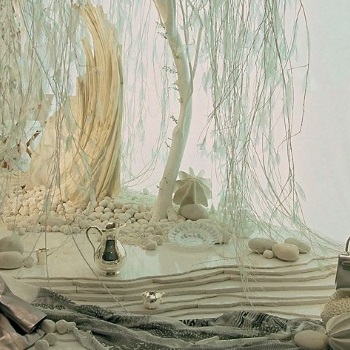 She discovered avant-garde artists on contemporary art fairs and ordered uniques pieces, to create a sophisticated world which combine oriental furniture and Hermès leather-made accessoires; the famous Kelly bag, in multiple size and colours, is presented in each showcase, like a signature.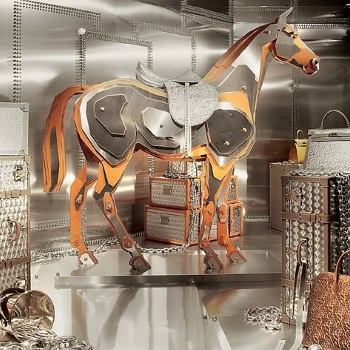 "The scenography balances between authentic heritage and surreal utopia, with true objects that people can recognize, aiming to be unexpected, surprising, amazing and to move people."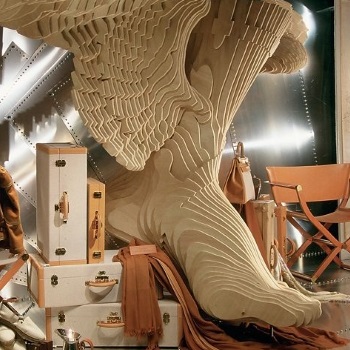 Photos © Hermès
Exhibition « Hermès, A Tire d'Ailes » until December 3rd 2017 at the Grand Palais >>
Hermes and the skill factory for schoolchildren >>
Luxury of upcycling by Hermes >>
Sunday 3 December 2017, 18:44