Unsold Champagne brunch from Ruinart on a no-waste app, until October 31st, 2020

Ruinart partners with the no-waste app To Good To Go to offer unsold brunch from previous weekend on sale in affordable baskets, until October 31st, 2020.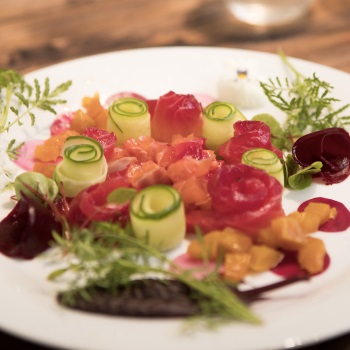 Every Saturday and Sunday, the maison Ruinart offers Champagne brunch served in the gardens, next to the chardonnay grapevines: everything takes place inside the walls of the historic domain or in the large dining room where Valérie Radou, Chef in residence, highlights French gastronomy.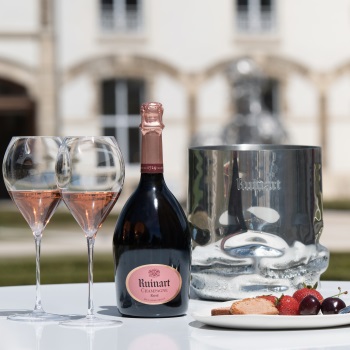 Local products are rigorously selected respecting a low carbon footprint: fruits and vegetables are supplied by Patrice Richard, Best Craftsman in France (Meilleur Ouvrier de France ''primeurs'') of Maison Ladam located in Reims and poultry is raised by Patrice Cogniard, set up thirty miles away (fifty kilometers) from the town. In the plate are served fennel and orange salads, pink lentils from Champagne and cheeses of the region. All accompanied by champagne of the House, R de Ruinart, Ruinart Blanc de Blancs et Ruinart Rosé.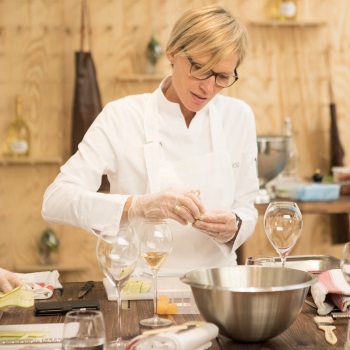 In order to struggle against food waste, the maison offers unsold brunch in baskets composed of salted and sugared products at affordable prices on the partner app, on which fourteen thousand of professional are in contact with seven millions of French.
Photos © Ruinart
Ruinart >>
To Good To Go >>
Ruinart invents a 100% biodegradable case made from paper >>
Ruinart's champagne vineyards are converted to agroforestry >>
Wednesday 28 October 2020, 06:38